I was driving an 81-year-old 1941 Chev Cargo truck with its equally ancient owner as passenger up the Chinook Pass in Washington State last August 2022. We were in a convoy with 27 other ex-military vehicles climbing up the 5,430ft road over the Cascade Ranges, near Mt. Rainier. The convoy crested the summit and started down the other side of the mountain.
I was holding the truck back in third gear while taking in the view, including the massive drop-off on the edge of the road. We got to a straighter part and James, the owner, said, "Put her in fourth and see what it will do!" James apparently had never met a mountain that he couldn't go down in top gear. To oblige him, I shifted up in the crash box to fourth gear.
A few minutes later, we were coming to a hairpin bend on the descent. Time to drop down to third. There are seven operations to go through in a crash box to change down a gear. I put my foot on the brake pedal to slow to the right speed to change gear, but the pedal went straight to the floor with no pressure at all. I reached over to the handbrake lever and started to apply it. In the USA, they call that the emergency brake. "Don't touch that, it's the emergency brake" James yelled over the engine noise. "This is a friggin emergency!" I yelled back as I fought to find third gear.
I got into the lower gear and used that as the only retarding force on the truck for the next 10 minutes or so as we went down the pass. Eventually we came to a flatter section of road with a small pull off area. I turned in there and only just managed to pull the truck up on the handbrake before I ran out of space.
Shaking and breathing heavily, I waited for the recovery crew to arrive. They confirmed that the brake fluid had left home via one of the rear wheels. The truck was loaded onto a semi-trailer and headed to that evening's campsite, while I jumped into a Jeep to get a ride. I was still a nervous wreck hours later. The boys stripped the wheel that night and discovered that the rubber cups in the wheel cylinder had lost all their shape and looked like a lump of chewing gum.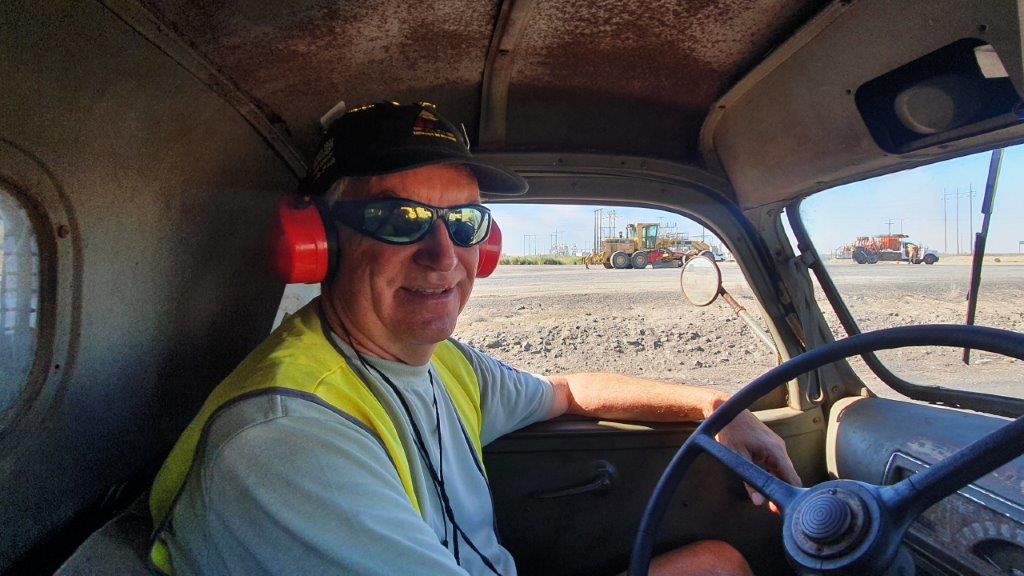 That was one of several near-death experiences I had on my leisure trip pursuing my hobby of military vehicles last winter. What we do for fun! I travelled with a great group of people and experienced some wonderful comradery during the two weeks on the convoy. It was a bonus to have many believers in the group, including 90-year-old Ray who prayed a blessing over shared meals.
In 1994 I made a different sort of trip to the States. I travelled to Boulder, Colorado with my Dad, brother Paul and two others to see for ourselves what Promise Keepers was all about. We were impressed at what PK had to offer men in their walk of faith and to help bring them out of isolation into genuine friendships with other men.
In the decades since then, we have been blessed to be part of the solution offered by PK for men who want to move forward. Unfortunately, the challenges have only got bigger and the needs greater as our culture changes and morals are viewed less positively. I have had my own challenges to face, and I have personally found it more difficult than ever before to be an authentic follower of Jesus. Thankfully He does not ask us to be perfect and He does forgive us when we fall.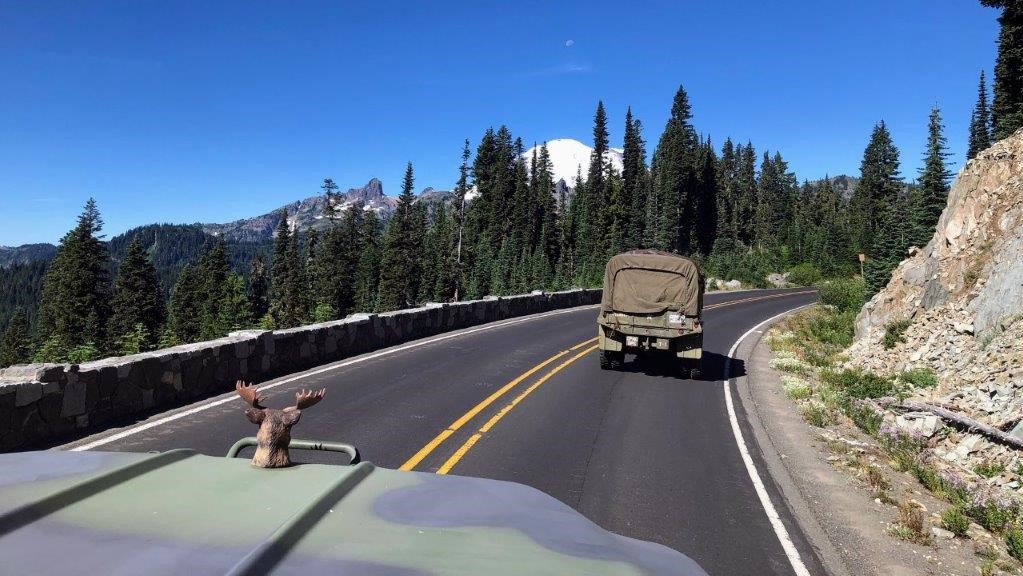 Now PK itself is at a crossroads here in NZ.
Today PK has two great needs:
A leader to take PK into 2023 and beyond. The National Director role that Paul Monahan is retiring from, is being advertised. As with all employment vacancies in NZ right now, finding the right person to fill the role is not easy. Find out more about this vacancy [here]
Sustainable funding into the future. PK has been blessed with outstanding partners who have faithfully supported the ministry. There is always a need for new supporters as some existing ones have to withdraw. Find out how to donate [here]
If you can assist PK with either of these needs, then now is the time to step up and let the team know. I would appreciate your prayers for clarity for the PK Board as we seek God's will for the future of PK. There are crucial decisions that have to be made before December.
This is a unique ministry to men nationwide that PK has offered since that first rally at Willow Park in 1994. You can help to decide its future.
With gratitude
John Subritzky