Guest speaker former rugby league player Chris Nahi shares how he went from living his dreams, to falling into addiction and despair, to now Living in Victory.
Watch this interview where Chris tells his story from fame and fortune as a rugby league star on the Gold Coast, to hitting rock bottom addicted to drugs and ending up in prison.
One night in his prison cell, he had a powerful encounter with God and the chains of addiction fell away.
A prison chaplain had left a Bible in his room. So he started to read it. He began reading his Bible and the Word for Today, each day. Things began to change in Chris' life, and he had hope.
All along his family were praying for him and sending him encouraging messages. His brother whose a Pastor even started an addiction recovery centre. Chris wonders if that was because his brother wanted to help Chris overcome his addictions.
Chris, soon after being released from prison, decided to go to his brother's addiction recovery centre in Australia. Today, Chris is Program Coordinator for faith-based Victory House recovery centre in Whangarei. To find out more about Victory House see victoryhouse.com.au
This powerful story reminds us that there is always hope. That prayer for loved ones is powerful. That God is a God of Victory!
Invite your friends over and watch this message together.
Chris Nahi is a former NRL Gold Coast Charger and Māori representative rugby league player. But in 2003 he became addicted to meth and things spiralled down from there. Whilst in an Australian prison in 2016 he became a Christian. When released, he went to Victory House rehabilitation centre. In 2018 he was deported back to NZ and continued his journey of recovery. Today, Chris is Program Coordinator for Victory House recovery centre in Whangarei. Now he plays rugby league for his local club in Whangarei.
But thanks be to God! He gives us the victory through our Lord Jesus Christ. (1 Corinthians 15:57)
A common request Promise Keepers receives is "who can we get to speak at our men's event?" For small or remote groups especially, the costs can be prohibitive.
To help churches, PK has organised some fantastic speakers for this coming year who can be accessed from anywhere via Livestream.
Your church can now have a top quality speaker at your men's breakfast! You can ask questions at the live Q&A at the end of the message. And it's all free!
"As a pastor these events are so easy to organise and we know they are going to have great content. Really appreciate the work PK puts in to make these happen."  - Anon
Men's Online Event - How you can be involved
• Please contact us so we can offer one-on-one planning assistance.
• Organise your men to meet for a breakfast or an evening. Never done a this before? Here are some guidelines
Making the most of your Men's Online Event
To get maximum benefit and momentum from this world-class Men's Event, all you need to do is to be focussed on the outcomes you want and the steps to achieve these. It can be surprisingly simple.
Find out how to define your goals and take the action steps required to meet these goals. Plus! How to Organise a Breakfast or similar Event. [Find out more]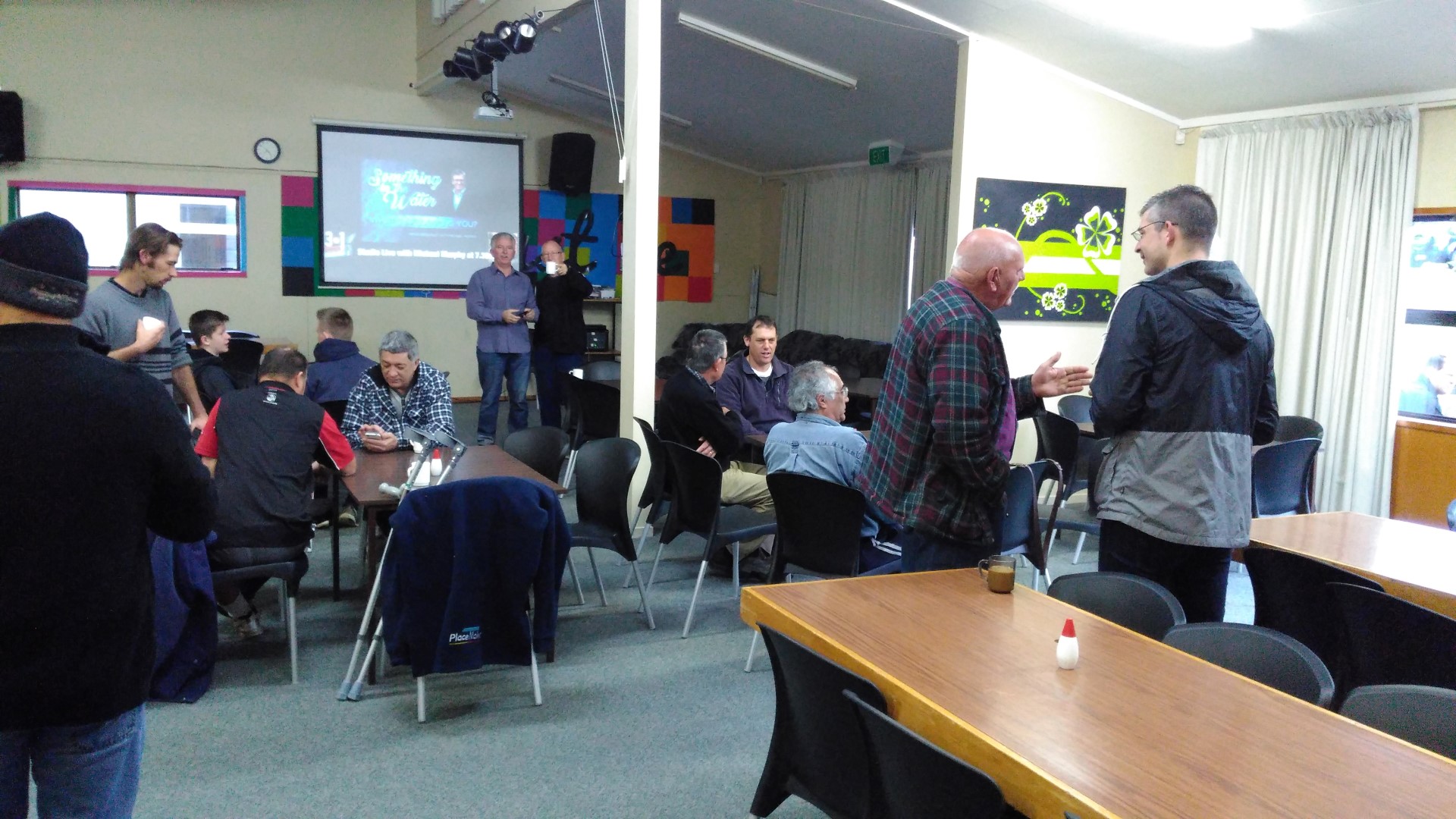 Displaying the Men's Online Event presentation
• Download the backup video to your local computer. Be prepared to use this as a backup if there are any internet or Livestream issues with the live message.
• Have a techie on hand during the event to troubleshoot.
• Set up a laptop with an internet connection. [Find out more]
GROUP TOOLS 
Promo slide: [Promo image]
Completed Men's Events
These previously recorded messages are a resource that you can use at your future men's events...
Phil Strong - Reset and Go Forward with Purpose
Ants Puki - Living Your Best Life
Luka Robertson - The Father-Heart of God
Aaron Ironside - Being Connected and Pursuing Friendship
Jordan Mclauchlan - Experiencing Hope
Geoff Wiklund - How to Live a Life of Purpose
Sam Tolley - Mentoring - Imparting Hope Across Generations
Len Buttner - How to Live a Vibrant Christian Life
Richard Brunton - The Incredible Power of Words
Mick Duncan - Where is God when the Going Gets Tough?
Dave Firth - Walking the Journey with Authenticity
Michael Hempseed - Failure is Not Final: Mental Health and Suicide Prevention
Richard Black - Truth that Brings Freedom
Alan Stephenson - Loving Your Community
Aaron Ironside - Real Mates You Can Count On (and how to be a real friend to others)
Vince D'Acchioli - Fully Alive: Becoming the man God intended
Aaron Ironside - Set Free
Sy Rogers - Men Mentoring Men
David Dusek - Battle-Ready Brotherhood
Vince D'Acchioli - Trials to Triumphs
Aaron Ironside - Living on the Edge: From surviving to thriving
Michael Murphy - Something in the Water: What's influencing you?
Craig Gross - Porn & Pancakes
David Murrow - The Map to Manhood