Which Comes First, the Chicken or Egg?
This is an old question with no answer, although I'm sure several clever readers have a theory!  The point of asking this question is to bring to our attention the query of what comes first, and, in this line of thinking, I want to speak about love.  When we bring to our attention the query of what comes first in love, I believe it is possible to determine which comes first.
Is the love you give others dependant on their behaviour?  Do you wait to see how good someone is before you extend your affection or lavish them with your love?
Here's a challenging thought for you: if your behaviour (love in action) is determined by what someone else does, then your love is conditional.  Conditional love based on exchange of fair value can be likened to prostitution.  After all, to prostitute yourself is to offer intimacy in return for a demanded price or standard.
So, what comes first, the chicken or egg?  Do we love only when behaviour earns it, or do we offer love without condition in expectation to see love come back to us?
We can only love from a secure place of knowing we have received God's love.  "And so we know and rely on the love God has for us.  God is love. Whoever lives in love lives in God, and God in them." (1 John 4:16.)  This "knowing" John speaks of is not a head knowledge that comes from learning, it's an experiential love that comes from relationship.
Eugene Petersen says it this way in The Message; "God is love. When we take up permanent residence in a life of love, we live in God and God lives in us. This way, love has the run of the house, becomes at home and mature in us." (1 John 4:17-18.)
We must mature to the point where our love for others is not contingent on their response to that love.  This means you can honestly say, "I will love you before you respond and I will continue to love you regardless of how you respond."  This is the way Jesus loves us and it's the way we should also love others.  "We love because he first loved us." (1 John 4:19.)
Lucky for you, Jesus didn't wait for you to believe in Him before He committed to His sacrifice on the cross!  "God shows his love for us in that while we were still sinners, Christ died for us." (Romans 5:8.)
Let's learn to be men that love like Jesus loves.  Let's learn to be men who lay our lives down as a sacrifice, demonstrating that our love comes with no conditions.  Let's love our wife and children, and even our community, far beyond the level they have earned, for we have been loved beyond what we deserve.  Love always comes first.
Blessings
Phil Strong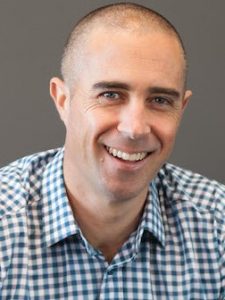 Phil Strong is the Senior Leader at ZION, a local church community in Te Awamutu. As a published author, Phil has inspired many with his practical teaching for transformational living. You can access Phil's blog, podcast and books at https://philstrong.com.