by Justin St. Vincent - Some of the principle values that initially attracted me to Promise Keepers are being a man of: Integrity, Courage, and Action. So I thought it would be helpful to unpack these values from a Biblical perspective, plus explore what the Bible has to say about some other essential values at work. Your work values are often a subset of beliefs and ideas - core principles or guiding lights - that are an important part of who you are, and who you are becoming. They can include values like accountability, honesty, respect, service, and success. Many of us may find enriched meaning through our work, and others may say that it's "just a job". Whichever category you find yourself in, work is primarily about contributing to others in terms of product, service, or value.
The reality is that I don't know your work circumstance and current situation, so perhaps it's helpful to have a look at some of the common values that we may share as Christian men connected to PK. I believe your personal values are your compass, and will have an impact on your attitude, behaviour, and conduct in life and work. Values provide a meaningful guide as to the right thing to do at the right time. The Bible provides the ultimate moral compass for us to consider our personal values through the lens of scripture. Let's study together what the Bible has to say about some of these values at work.
INTEGRITY | A COMPASS FOR LIFE:
Let's start with Integrity as it's such a foundational building block to all other values we'll be exploring here. You may not be surprised that the wisdom of King Solomon prepared in the Book of Proverbs has plenty to share on Integrity. King Solomon composed most of these proverbial sayings during his reign from 970 to 930 B.C.
Proverbs 10:9 reminds us that: "He who walks with integrity walks securely but he who perverts his ways will become known." A reflection of this is shared in Proverbs 11:3, "The integrity of the upright will guide them but the perversity of the unfaithful will destroy them." Proverbs 12:22 shares these sobering words regarding lies vs. truth in path of pursuing integrity and trustworthiness: "Lying lips are an abomination to the Lord, but those who deal truthfully are His delight." Similar thinking is noted in Proverbs 19:1, "Better is the poor who walks in his integrity than one who is perverse in his lips, and is a fool." Proverbs 20:7 reveals to us that righteousness, integrity, and blessing are all spiritually linked together: "The righteous man walks in his integrity; his children are blessed after him." A final proverb for reflection is from Proverbs 28:6, "Better is the poor who walks in his integrity than one perverse in his ways, though he be rich."
The Book of Proverbs provides a spiritual compass that reminds us of our True North and continues to guide us in our Christian walk to pursue wise choices. As Promise Keepers we aim to live Christ-centred lives that bring honour and glory to God. I believe having such values as integrity, being trustworthy, and being responsible are an expression and outpouring of our Christian faith. Rest assured that none of us are perfect, we all have "blind-spots", and are subject to failing, yet let us take hope in the fact that Christ is the author and perfecter of our faith (Hebrews 12:2). Only He is the one that can guide and shape us in becoming more like Him.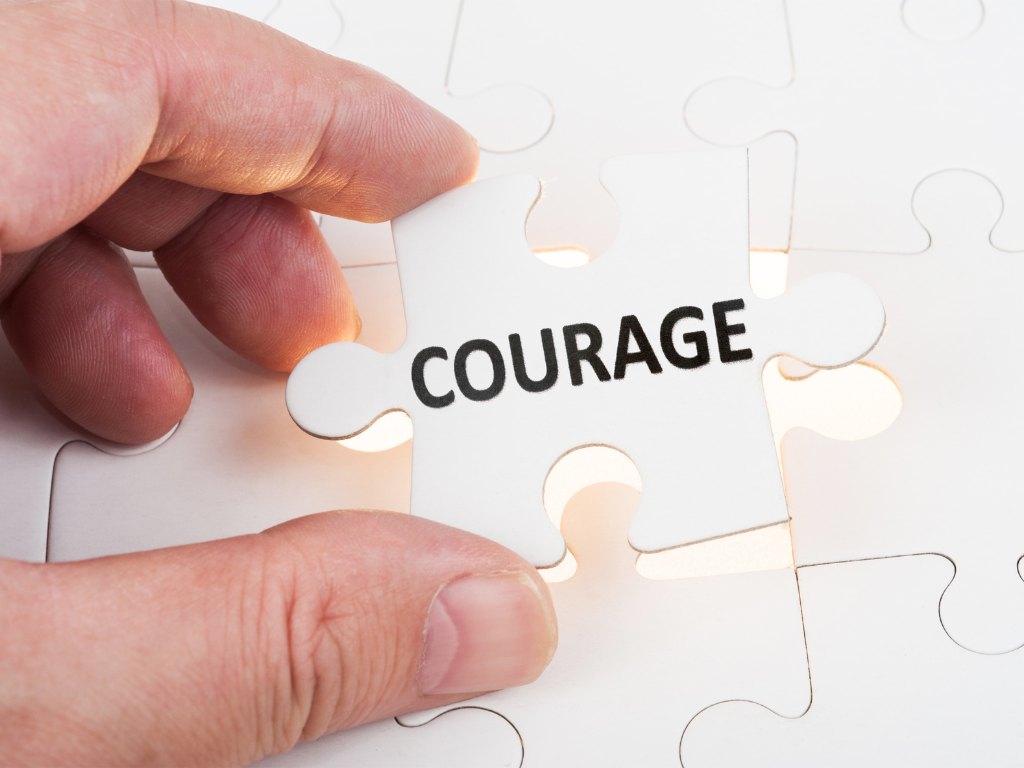 COURAGE | WISE CHOICES IN ACTION:
Just like you, I often see the values of Courage and Action going hand-in-hand. Courage is an action word. Successful people have the courage to take action, and it's often said that "Courage is not the absence of fear; it is the making of action in spite of fear." The Bible has a wealth of wisdom to share when it comes to courage and action. The Bible tells us in Joshua 1:9, "Have I not commanded you? Be strong and of good courage; do not be afraid, nor be dismayed, for the Lord your God is with you wherever you go." This commandment, and let's be reminded that this isn't a request, it's a commandment, is one of the most crucial scriptural verses when it comes to living a life of strength and courage as a Christian man.
Deuteronomy 31:6 tells us to: "Be strong and of good courage, do not fear nor be afraid of them; for the Lord your God, He is the One who goes with you. He will not leave you nor forsake you." 2 Chronicles 15:7 states: "But you, be strong and do not let your hands be weak, for your work shall be rewarded!" 1 Chronicles 28:20 shares likewise: "David said to his son Solomon, "Be strong and of good courage, and do it; do not fear nor be dismayed, for the Lord God—my God—will be with you. He will not leave you nor forsake you, until you have finished all the work for the service of the house of the Lord." In Psalm 27, King David is writing lyrics, an exuberant declaration of his faith, when in Psalm 27:14 he writes: "Wait on the Lord; be of good courage, and He shall strengthen your heart; wait, I say, on the Lord!" Sometimes waiting in faith can be exactly where God wants us to be, and in other times, it's all about having the courage to take action and make a change that God is calling us to.
In Psalm 31, another powerful song penned by King David, he writes the lyrics in the context of the Lord being a fortress in adversity. Psalm 31:24 says: "Be of good courage, and He shall strengthen your heart, all you who hope in the Lord." In the New Testament, the Apostle Paul writes this final exhortation in his first letter to the Corinthians in 1 Corinthians 16:13, "Watch, stand fast in the faith, be brave, be strong."
I remember seeing an inspirational quote that says: "Courage is like a muscle. We strengthen it by use." Perhaps that's an ideal mindset to adopt when faced with the choice to take the right action at the right time.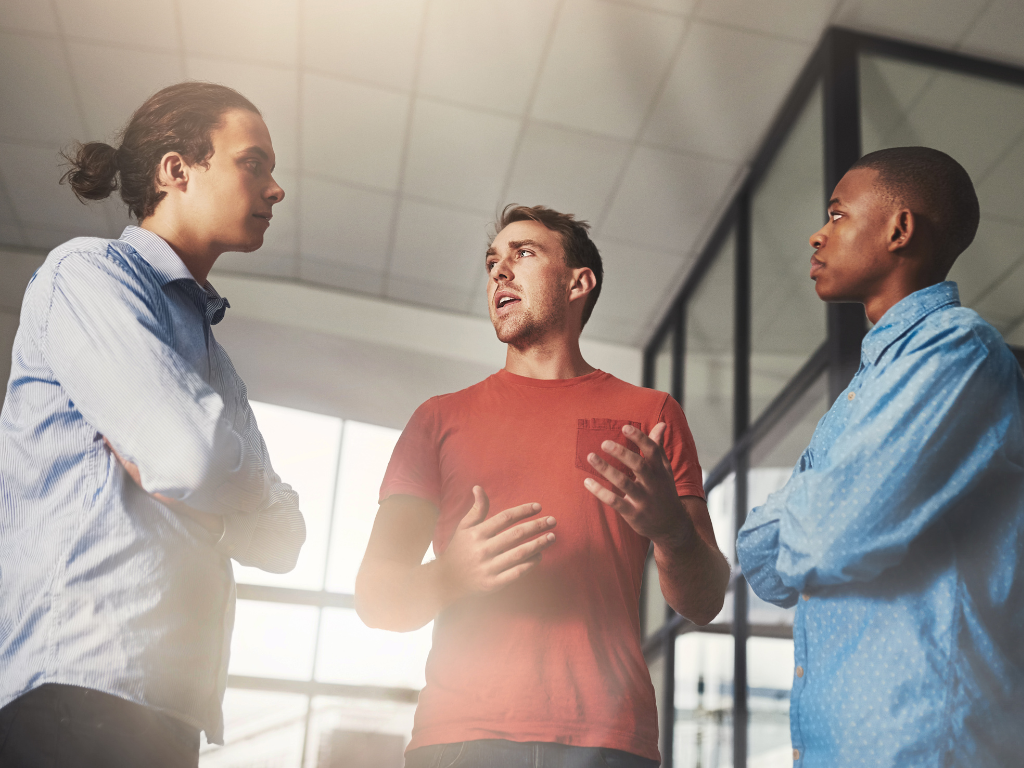 REFLECTION & APPLICATION QUESTIONS:
What do you value at work?
How can you share these values with others?
When do you find your own personal values are challenged?
What are the best ways to respond when this happens?
What are the other values you would like to develop in your own life?
In what ways can you develop these work values into your home and family life?
How are these values shaping you to become more Christ-like in your Christian walk?
THE VALUE OF PRAYER:
At PK we have a board that upholds the value of Prayer. We believe that things begin and end with prayer. Every board meeting begins and ends with prayer. Every idea and initiative is saturated in prayer so that we can pursue ministry work that edifies, encourages, and shares the greater glory of God's Kingdom. We pray for the blessing and success of our ministry partners, financial supporters, their businesses, their ministries, and their families. We pray for one another and uphold our board team members in prayer publicly as a collective and privately as individuals.
We believe prayer is spiritually potent. Prayer changes attitudes, atmospheres, and keeps our lives focused on God.
Justin St. Vincent serves as Chairman on the Board of PK NZ, and he's President for NZ Christian Writers.
Get strength for today and hope for tomorrow. Sign up to PK emails that will empower and encourage you.