Christmas blessings to you,
Several decades ago, my friend from Auckland was doing his big OE. He arrived in Bethlehem on Christmas Eve and the inn that he went to had no rooms available.
The hotel suggested that he tried another guest house down the road, which was fortunate for him because he hit it off with the girl on reception. She is a Palestinian Christian. They married and have raised their family in Auckland. I love that Christmas story.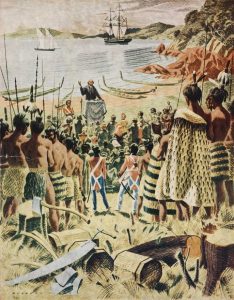 Kiwis tend to be a bit unique and so is the way that we celebrate Christmas. Even the first Christian service in NZ on Christmas Day 1814 was very different. Rev. Samuel Marsden arrived with his team of tradesmen missionaries at the invitation of local a chief, Ngāpuhi leader Ruatara. On the beach, Ruatara had set up a makeshift pulpit from part of a waka. Other small waka had been overturned to be used as seats for the guests.
Marsden preached in English without translation as Ruatara told his people that he would explain it to them later. From that shaky start, eventually over half of Maori became Christians in one of the most successful missionary efforts ever. Now many believe that revival in NZ will be Maori-led.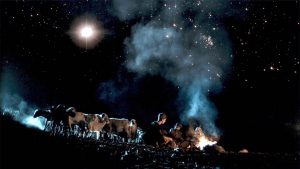 Bethlehem was an unimportant town. Mary and Joseph were working class people. And then Jesus was born! There is a rawness to the way our Saviour arrived. It was a humble start, rejecting status and privilege. No one even bothered to record the actual date!
I love it that some of the first people on the scene at Jesus birth were shepherds.
Luke describes the situation:
8 And there were shepherds living out in the fields nearby, keeping watch over their flocks at night. 9 An angel of the Lord appeared to them, and the glory of the Lord shone around them, and they were terrified. 10 But the angel said to them, "Do not be afraid. I bring you good news that will cause great joy for all the people. 11 Today in the town of David a Savior has been born to you; he is the Messiah, the Lord. 12 This will be a sign to you: You will find a baby wrapped in cloths and lying in a manger."
13 Suddenly a great company of the heavenly host appeared with the angel, praising God and saying,
14 "Glory to God in the highest heaven,
and on earth peace to those on whom his favour rests."
15 When the angels had left them and gone into heaven, the shepherds said to one another, "Let's go to Bethlehem and see this thing that has happened, which the Lord has told us about."
16 So they hurried off and found Mary and Joseph, and the baby, who was lying in the manger. 17 When they had seen him, they spread the word concerning what had been told them about this child, 18 and all who heard it were amazed at what the shepherds said to them. 19 But Mary treasured up all these things and pondered them in her heart. 20 The shepherds returned, glorifying and praising God for all the things they had heard and seen, which were just as they had been told.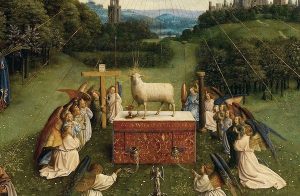 When I think about Bethlehem, I imagine it as a place like Tekapo at night. Beautiful but isolated. Kiwis are familiar with sheep and shepherding, but in Israel, they did it differently. Their sheep don't look like ours do. And in Jesus' time, the shepherds didn't park the flock in a fenced paddock, instead they lived with them.
God went from being the heavenly shepherd of the 23rd Psalm to being the Lamb of God on Earth. How appropriate then, that some of the first to know about His birth were shepherds.
Although we celebrate the Christmas story, we can't stop at a harmless baby lying in a cradle. The real power was 33 years later at Passover when Jesus became the sacrificial Lamb for our sins. It stirs me to wonder what the lion and the lamb of Revelation will look like?
Whatever you are doing and wherever you are this Christmas, I trust that you can reflect on the amazing birth of our Lord.
May you be blessed with a time of refreshment with those you know and love and be ready for all the opportunities in the coming year to be a light of faith in our world. Let's glorify and praise God for all that He has shown us in our own situations.
With gratitude
John Subritzky
Just another follower, not a theologian!
Get strength for today and hope for tomorrow. Sign up to PK emails that will empower and encourage you.