by Justin St. Vincent - Recently I've been listening to worship music and reading more Psalms as I prepare for this article exploring the spiritual significance of worship. One clear truth is that the Psalms are saturated in praise and worship towards God, revealing more of His character, faithfulness, and goodness to those who love Him.
I've been particularly inspired by Psalm 145 as a praise song written by King David, a song of God's Majesty and Love. Psalm 145:1-5, NKJV, begins with:
"I will extol You, my God, O King; and I will bless Your name forever and ever.
Every day I will bless You, and I will praise Your name forever and ever.
Great is the Lord, and greatly to be praised; and His greatness is unsearchable.
One generation shall praise Your works to another, and shall declare Your mighty acts.
I will meditate on the glorious splendour of Your majesty, and on Your wondrous works."
We Are Created to Worship
God's majesty and love leads me to believe that music is a gift, and that we are all musicians in the soundtrack of life. In this sense, worship music is a miracle as it has a profound way of shifting our mindset away from ourselves, and allowing our spirit to focus on the One who made us.
There are plenty of modern praise and worship songs about the "heart", and I remember preparing a playlist simply called Worship Sessions that helped point my heart towards God. What I love about these songs is that in the lyrics you can clearly see the Biblical source of their words. A selection of songs I kept coming back to in Worship Sessions included: Hillsong United's "Lord, I Give You My Heart", Jeff Deyo's "I Give You My Heart", Paul Baloche's "Open The Eyes Of My Heart", Michael W. Smith's "Cry Of The Heart", and Matt Redman's "The Heart Of Worship." Each of these songs take me back to the simple truth that worship is an attitude of the heart. I believe God has placed an incredible anointing on worship music, and at the heart of worship music is the love of Jesus Christ.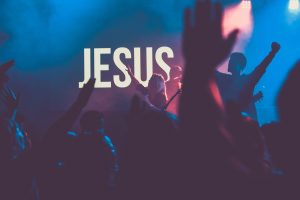 Worship is a Lifestyle
Even Ephesians 5:19 encourages us to: "speak to one another with psalms, hymns and spiritual songs. Sing and make music in your heart to the Lord." Consider Colossians 3:16 reminding us to: "let the word of Christ dwell in you richly as you teach and admonish one another with all wisdom, and as you sing psalms, hymns and spiritual songs with gratitude in your hearts to God." Both speak of pointing our hearts to God. In this respect, I believe one of the keys to worship is making music in your heart to God. This "music" could be in the way we live. The melody, rhythm, and sound of our life is made evident in our everyday choices. Making wise choices that honour God, and creating a lifestyle of worship is at the heart of the spiritual significance of worship.
I've also been in that space where sometimes we may feel like the worship music we sing is not sung from our hearts because our spirits are not engaged with the moment. I personally find in these moments that I need to be reminded that worship is about celebration, not ceremony. Isaiah 29:13 says: "people come near to me with their mouth and honour me with their lips, but their hearts are far from me. Their worship of me is made up only of rules taught by men." Worship is about declaring praise to God and allowing His Holy Spirit to be a catalyst for revelation in our lives, in the context of an existing relationship with Jesus Christ.
When we embrace worship, rather than fight it, we can utilise worship as a spiritual weapon. I've seen at many Promise Keepers events how worshipping God leads to breakthroughs in the spiritual realm. Worship music is a spiritual weapon that can bring people from the realm of darkness and into the light. In 1 Samuel 16:14-23 we learn that King Saul was relieved when an evil spirit left him, after he'd been soothed by music performed on David's harp. Here we see music being used as a form of spiritual warfare to rebuke an evil spirit from within Saul. Ephesians 6:12 emphasises for us that: "our struggle is not against flesh and blood, but against the rulers, against the authorities, against the powers of this dark world and against the spiritual forces of evil in the heavenly realms."
Worship has a reciprocal relationship with a loving God. 1 John 4:16 says, "so we know and rely on the love God has for us. God is love. Whoever lives in love lives in God, and God in him." So what conclusions can we consider from the spiritual significance of worship? I hope it can inspire us to consider the following thoughts:
1). WE ARE CREATED TO WORSHIP
2). WORSHIP IS A LIFESTYLE
3). WE BECOME LIKE WHAT WE WORSHIP
Psalm 115 warns us of the futility of idols and heralds the trustworthiness of God. It reminds us how we become like what we worship. Psalm 115:1-5 & 8 says: "Not to us, O Lord, not to us but to your name be the glory, because of your love and faithfulness. Why do the nations say, "Where is their God?" Our God is in heaven; he does whatever pleases him. But their idols are silver and gold, made by the hands of men. They have mouths, but cannot speak, eyes, but they cannot see…. Those who make them will be like them, and so will all who trust in them." For me, the key here is in Psalm 115:8, "Those who make them will be like them."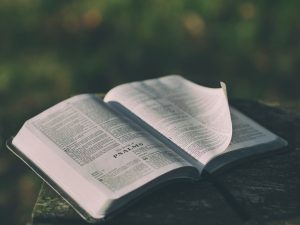 Psalm 145:18-21, NKJV, concludes with a declaration of God's eternal sovereignty and love: "The Lord is near to all who call upon Him, to all who call upon Him in truth.
He will fulfil the desire of those who fear Him; He also will hear their cry and save them.
The Lord preserves all who love Him, but all the wicked He will destroy.
My mouth shall speak the praise of the Lord, and all flesh shall bless His holy name Forever and ever."
Practical Application | Questions To Consider:
1). In what ways do you worship God?
2). How has God deepened your understanding of worship?
3). When do you feel closest to God in your own personal experiences of worship?
4). How can you take your worship to the next level?
5). Take a moment now to pray these words:
Father God, allow me to see worship from your perspective. Reveal to me anything in my life that is holding me back from experiencing more of you. Renew my heart and mind to focus on your faithfulness, your goodness, and the truth of your Word. Refresh my thinking on how I can worship you, and thank you for loving me. In Jesus' name, Amen.
Next Steps | Diving Deeper:
For those that may like to dive deeper on the spiritual significance of worship, here are some resources. These books are highly recommended as they have helped me discover a greater appreciation of why we worship:
DeMol, Karen. (2006): Sound Stewardship: How Shall Christians Think About Music?
Drury, Keith. (2002): The Wonder Of Worship: Why We Worship The Way We Do.
Wilson-Dickson, Andrew. (2003): The Story of Christian Music: From Gregorian Chant To Black Gospel, An Authoritative Illustrated Guide To All The Major Traditions Of Music For Worship.
Justin St. Vincent is Chairman and a Board Member for Promise Keepers New Zealand, and President of NZ Christian Writers www.NZChristianWriters.org  His book trilogy exploring faith and music, "The Spiritual Significance of Music", is available here: www.XtremeMusic.org 

Get strength for today and hope for tomorrow. Sign up to PK emails that will empower and encourage you.