The Fingerprint of God by Gary Colville - It was an electric moment. You could almost hear a pin drop twice in one day. First it was a whole congregation then a few hours later 2300 youth, touched by God because of some water, people and the power of God through drama and interpretive dance. That's what happened Easter Friday. That's what happened because God's power was working through church community. That is what we regularly experience.
Most people desire community. They get together; they party, go to events, big and small, join communes sometimes even doing things they are ideologically not overly comfortable with, all to fill a void that they don't fully understand. The truth is: We are designed for community by the community of God the Father, Son and Spirit. Genesis 1:26, Then God said, "Let us make human beings in our image, to be like us.
Jesus' coming, death and resurrection were all about God's desire for community with us.
Whether it was 3, 12, 72, 120 or thousands, Community mattered.
After Jesus, the Holy Spirit was the one who took over the work of building God's community. Holy Spirit would hang out with His many communities, living in us, empowering, guiding, giving instructions, counselling, giving Spiritual Gifts and bringing glory to Jesus and the Father.
At 17 years of age, God drew me, an introvert, into His community, through what is now known as 'the Jesus revolution' of the late 1960's to early 70's. We Jesus revolutionaries discovered that real Community is more powerful than the individual. We were passionate about following Jesus together. It wasn't about 'me' it was about the Lordship of Jesus, in us, as community. We constantly experienced God's power with things like miracles, healings and words of knowledge.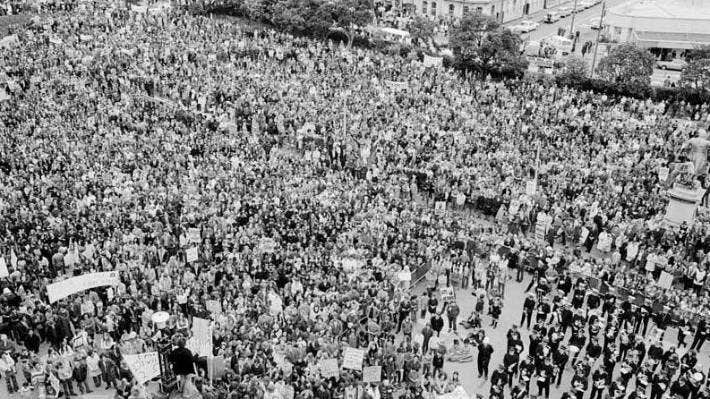 We had a powerful passion to be like Jesus, reaching out to people who did not yet have a relationship with the Jesus we loved. To that end we preached in the workplace, universities, our homes, schools, in the streets and thousands of us around NZ marched in the cities, crying out the catch call, 'One way, Jesus'....
We tried to fit into Church but quickly realised that 'Church' is often heavily influenced by the secular culture of the day more than by Scripture and the promised power of the Holy Spirit that we were experiencing. Discipleship had reverted to the Western bias toward a disguised claim to superior knowledge (Gnosticism), calling it 'theology', which is actually meant to be about 'the nature of God'. Man's opinions matter more than God's and real community is lost.
The self-opinionated individualism of our society is impacting the church, destroying community with it's self-centred 'give me' culture that demands a smorgasbord of different expectations: - hype experiences or passive faith, or prosperity, something that will satisfy me and won't demand too much from me'.  There is some talk about spiritual power but very little evidence of it.
In the two Churches, I senior pastored, Kawerau and Porirua, we were really intentional about building community in willing people's walk with Jesus. We didn't care whether some feared we were forming a clique or whatever. We welcomed everyone to be a part of what God was doing. After all, I figured, it was how Jesus operated. Our small groups became something special. God was present in really tangible ways with a constant expectancy that the Holy Spirit would be allowed to do whatever He wanted. Spiritual Gifts started operating through us with healings, discernment, words of knowledge etc becoming a part of our lives.  Prayers were being answered; people were literally being prayed into the Kingdom of God. This impacted the main services of the church. The creativity of God became a powerful part touching lives, with creative interpretive dance, drama, mime, poetry, song, visual and touch experiences impacting lots of people. Today people from around our city turn up to experience God in our services and hundreds come to 'A Night in Bethlehem' and 'Party@theCreek' (alternative to Halloween) that we put on for the community.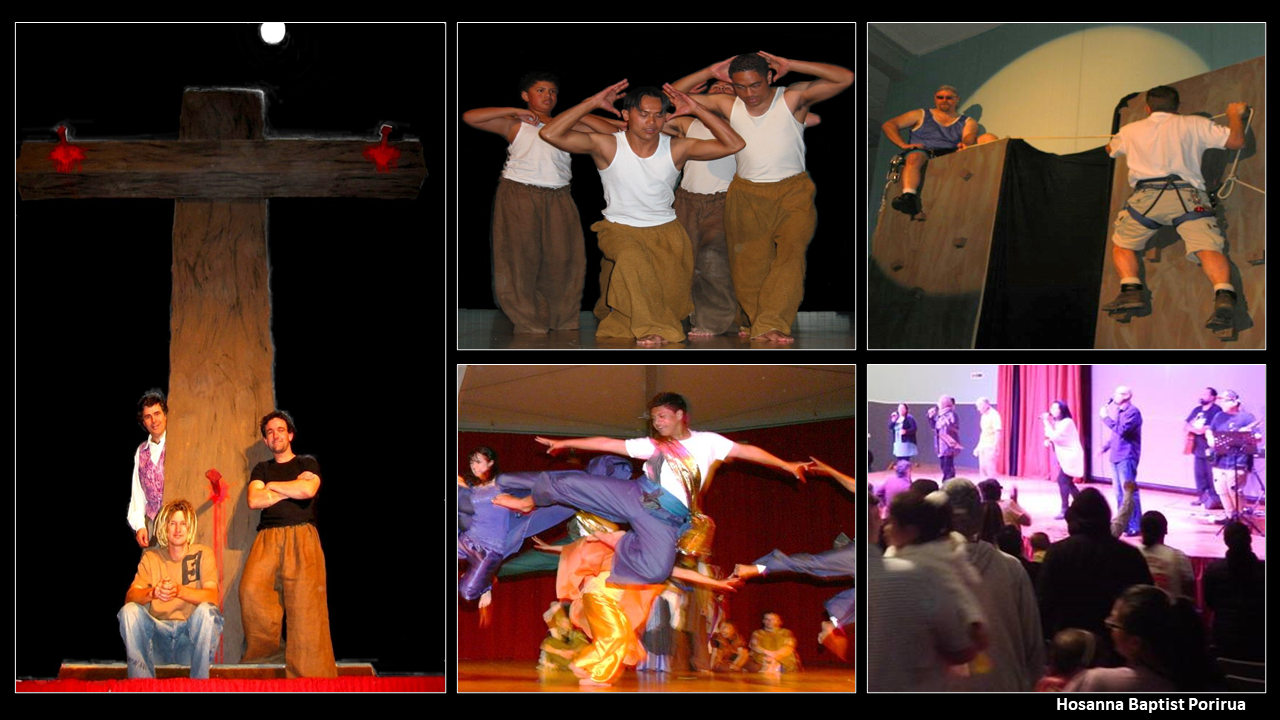 So, what are some keys to being a community, touching and reaching others?
We have an expectation that every person has and will use Spiritual Gifts as a part of the body. (Rom 12 & 1 Cor 12)
Church is shaped around the gifts God has given us as a local Church. We therefore don't copy a model because we are a uniquely God gifted mixture. No one ministers outside their Spiritual Gifting.
We have a clearly articulated vision, prayerfully established by a gifted team. The team is made up of a mixture of leaders and others who have gifting for "understanding the times and seasons and know what to do". (1 Chronicles 12:32)
We trust in the ability of all followers of Jesus to hear the Spirit as the only mode of operating. We take risks. For example: - we have always had an open mic for people to share a 'Word of Knowledge', 'Prophecy', 'Scripture' or even Pictures or Images they felt God had given them. On only five occasions in 38 years did we get Word's or Prophecies that were clearly not from God. Once a Word was given that did not make any sense to me. I naughtily thought that if we, Pastors or Elders, checked words before people gave them (like some others do) that word would not have been OK'. Wow was I rebuked when a stranger responded by making a first step to becoming a follower of Jesus. Why did he respond? Because he knew the 'Word' was from God due to the technical terms used only in his type of work.
We have a culture of training and of accountability through reviewing of all we are doing; announcers, prophecy, words, dancers, dramatists, preachers, musicians, worship team, tech people etc. Our reviews are looking at quality and meeting the vision. Jesus trained people and reviewed ministry after mission trips.
Real community is the very key and nature of God's Kingdom and when we get it you can see God's fingerprint all over it. Life is more exciting. Greater levels of risk, healings, miracles etc become the norm. We will see failures we learn from, real spiritual battles and fantastic victories.  I wouldn't want to live any other way.
Genesis 28:3 May God Almighty bless you and make you fruitful and increase your numbers until you become a community of peoples.
Gary Colville
Gary Colville is a popular PK speaker and long-time friend of the PK ministry. He has served as Senior Pastor of Hosanna Porirua for more than 35 years, retiring last year.
Get strength for today and hope for tomorrow. Sign up to PK emails that will empower and encourage you.