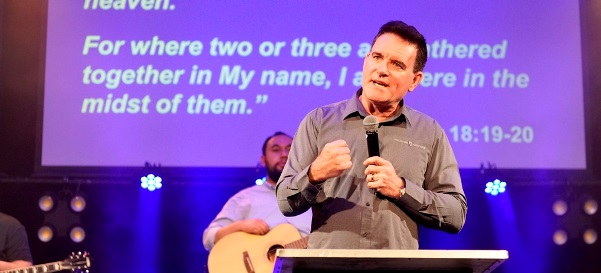 Paul Subritzky retires as National Director of Promise Keepers
After 25 years as National Director, Paul Subritzky has decided to retire from direct day to day involvement in Promise Keepers, the most significant men's ministry in NZ. It has not been an easy decision to make but in the last year Paul's health has not been good, so he needs to reduce his workload.
Paul says, "It has been a privilege and an amazing experience to see the impact God has had through Promise Keepers on men's lives, their families and their wider community. I want to thank my wife and family for their support and sacrifice over the years that has enabled me to be involved in this ministry".
Paul Subritzky wants to give a new National Director time to get established and have an impact. Bill Subritzky provided funding assistance for a limited time to ensure that PK could continue after his passing. We have had a short window of financial transition, but this is the year that Promise Keepers needs to become financially self-sufficient. For PK to continue, others will need to step up now by coming to Events and offering financial support.
The Promise Keepers Board is confident that people will respond because the needs of men in 2018 are as great as ever.
The Board has asked Paul Monahan to step up into the role of National Director so PK can benefit from his huge experience and passion for the ministry.  Paul Monahan has been Men's Ministry Co-ordinator with PK for four years; he is knowledgeable, committed, and understands the challenges facing men.
PKNZ Board Chairman Geoff Wiklund says, "As a Board we are grateful to Paul Subritzky for his years of dedication, sacrifice and commitment to equip and empower the men of New Zealand. Our planning is well under way for our 2018 program and PK Events in August. We are encouraged and excited for the future".