We were talking in men's group about how we hear God. It was based on a devotional written by Peter Goulter called "The Voice of the Lord". In it some questions were asked about how we hear God.
Here is what it said: "So how about you? Do you hear (literally) the voice of Jesus? Do you receive revelation from reading His written Word? Do you hear a Word of Knowledge or encouragement for others? Has someone spoken a Word that they believe is a Word of Knowledge or encouragement for you from the Lord?" [Read more here]
It started me thinking about how God made me and how this reflects the way He often communicates with me. One of the aspects of the way I am wired is that I am quite visual. I like and respond to art, photographs and watching a scene in nature tends to give me pleasure, peace and sometimes a thrill. We were recently in Te Anau, Fiordland, and the night sky with no city light spillage took my breath away. The awe of God's creation moved me so much I could not help but worship through prayer. We travelled a few places as a family, including Lake Wakatipu and Milford Sound. The beauty of this country awed me. Consequently, I took a lot of photos on my phone and now apparently, I have to buy some more space in the cloud! Who knew?!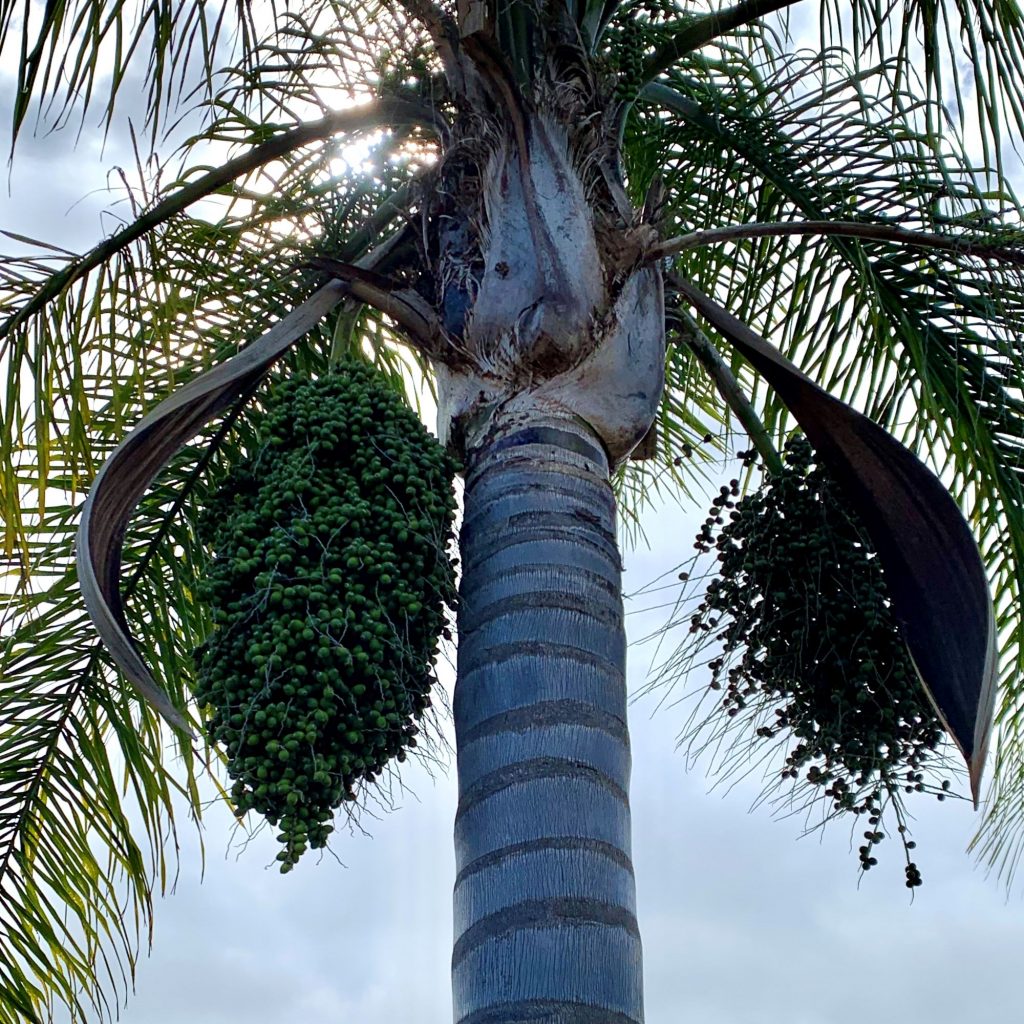 During our prayer meetings, I like to walk and listen to God as I and others pray. So, I was roaming around the PK office looking out the windows. Looking at the trees around us placed in parts of the carpark. As I looked, God kept drawing me back to a particular tree, which was a palm tree. God asked me a question about the palm tree. He said simply, "What is different about this tree?" I looked at the other trees and then back to the palm tree. The answer became apparent that this was the only tree that had seed pods.
God then said, that is what your PK Local Events are all about. You are to sow seed in men across the nation. It is so encouraging when God affirms and confirms you are in the right place. For me this is about developing men's groups, overcoming denominational barriers, and creating spaces where men can come alongside one another in the Kingdom of God.
God was talking to me in another way through scripture this morning that endorses the same thing. In the second half of John 1:4 it says, "In him was life, and that life was the light of all mankind." We are to share Him, and the light in Him, and the light He has given us, with all mankind. Following the lead of Adam and Eve we are to go forth and multiply! Therefore, we must continue to sow our seed across the nation. As a member of the PK network that includes you. So, who needs to know the love of Jesus in your patch of the garden?
Blessings
Paul Monahan
Get strength for today and hope for tomorrow. Sign up to PK emails that will empower and encourage you.