Frank Po Ching
PK's New National Director

Frank says, "In my early teens my family emigrated from Samoa to New Zealand in the early 80's. I'm married to Anya and between us we have six wonderful children and four grandchildren. We made the move to relocate to Taranaki at the end of 2018, and with Covid-19 in a little over a year later, it proved to be a timely move.
In the past 20 years I've been in the commercial sector in various industries locally, as well as internationally. Much of that time, I've served on several not-for-profit organisations as well. Covid-19 for me was a recalibration time and I felt perhaps it was time to go into full-time ministry, but for the Lord to show me what that may look like.
Promise Keepers positively impacted me hugely in the early years of my walk with the Lord, but to come back to serve in the ministry is both a privilege and an honour. I look forward to continuing the great work Paul and the team have done and seeing what the Lord holds for our ministry in the new season."
Blessings
Frank Po Ching
Promise Keepers' incoming National Director
Announcing PK's New National Director - Frank Po Ching
On behalf of our Promise Keepers Board of Trustees, we are delighted to announce Frank Po Ching as the new National Director for Promise Keepers. We believe his character, credentials, experience, and skills are an ideal fit for Promise Keepers, and look forward to him joining our board and team.
Frank is from Samoan heritage and brings multi-cultural and bi-lingual skills. He has over two-decades worth of business and corporate experience in NZ and internationally, working alongside government agencies in various community and governance roles. He has a deep sense of conviction that he can help serve Promise Keepers in a ministry context.
Frank has well-established church and community connections and is currently writing a book for men, with the working title, "Killing The Monster Within". Frank and his wife completed their Youth With A Mission (YWAM) Discipleship Training School (DTS), which provided Frank with a passionate heart to serve God's Kingdom.
Our board are excited for this new season of Frank's leadership to help Promise Keepers thrive throughout 2023 and beyond.
Talofa lava Frank, Ia faamanuia le Atua ia te outou (greetings Frank, may God bless you).
Blessings and Best Regards,
Justin St. Vincent
Board Chairman
Promise Keepers Trust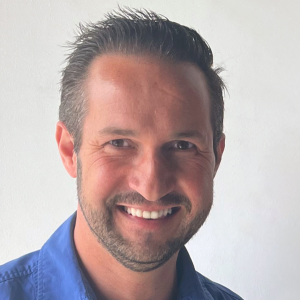 Paul Monahan
Retiring National Director

A foundational Promise Keeper, Paul Monahan was amongst those at the inaugural camp at Willow Park in 1994. He has since been involved in bringing Groups to Events as well as a variety of other Men's Ministries, including being part of a 4x4 for 11 years. He has been involved in redeveloping his church's Men's Ministry using Promise Keepers concepts and resources.
In 2014 Paul joined the PK team in the role of Men's Ministry Co-ordinator, and in 2018 became the Promise Keepers National Director upon the retirement of Paul Subritzky. Paul Monahan understands the challenges facing men and has a vision to inspire and encourage men to step into all that they can be.
Paul is an experienced church leader, having had a number of different roles in church leadership over the past 20+ years. He has studied at Lifeway Bible College and been a Christian School principal for 14 years. The majority of Paul's professional life has been in the education sector, including 25 years in senior management. He holds a Masters in Education Leadership as well as several other qualifications.
With a keen interest in community building and social justice, Paul has spent many years working on boards of community-based Christian organisations at both a national and regional level. These groups work in the areas of those "at risk" including people with addictions, dysfunctional families and those outside the conventional education system.
Paul loves to find innovative ways to do ministry. Impressively, he has found a way to combine Men's Ministry with his passion for motor-racing, including competing with a Men's Group in the inaugural 24-hour Lemons Race (a charity event to raise money for prostate cancer) at Hampton Downs.
In December 2022, Paul retired from the role of National Director. He continues to be involved with PK by writing content and running men's groups.